We take your business personally
Technology

Consulting and

Implementation

Services
Technology can be overwhelming. Whether you are considering a complete accounting overhaul or a few small updates for your business, we are here to make it a seamless and stress-free process.
Don't date yourself, date us.
Outdated methods are simply holding your business back. Technology is your friend, and Momentum helps you to embrace change.
We support and modernize your business with the latest technology.
Effortlessly implementing a payment processor and automating your invoices and invoice reminders will have you noticing an ease and improvement in your business. There are countless ways to include technology and our team will find the most productive, meaningful, and realistic ways to do so.
Analyze your current setup
Develop personalized tech stack consisting of current cloud-based apps that make sense for you
Simplify and streamline day-to-day financial tasks
Improve the overall operational efficiency of business
Better information.
Better decisions.
You can be confident that your numbers are compliant and being handled by a team focused solely on you. Momentum is always researching and incorporating the latest apps, ensuring your business is at the forefront of technology. Our app list is ever evolving, but currently includes: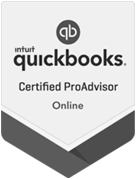 *We
clients who can collaborate on GSheets and the like!
Think of us as your accounting department in the cloud!
"If you need more (beyond just bookkeeping), then it's a no brainer, they are awesome and they will be there as you grow."
– Michael Ross, CEO of Lattice Wealth Management